We believe in
Service First
As a global leader in frontline employee experience, the Harri platform is built for companies that have service at the heart of their business and believe that the customer experience will never exceed the employee experience. Our suite of talent attraction, workforce management, employee engagement, and compliance technologies enable organizations to intelligently attract, manage, engage and retain the best talent to run and improve their business.

We proudly serve over 20,000 restaurant and hotel locations and four million hospitality employees globally with emerging growth in retail and healthcare.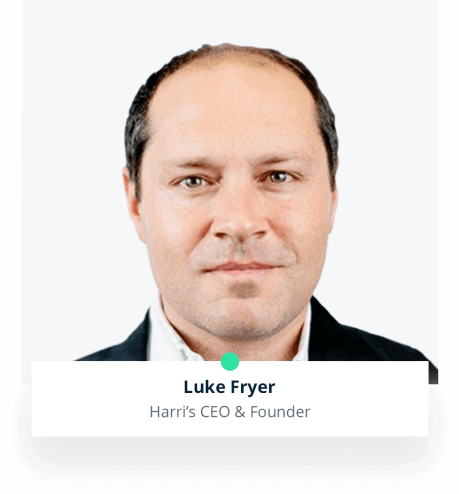 Harri's CEO & Founder, Luke Fryer, is a food and tech entrepreneur with 20 years of experience in ground-up concept, operational, and growth development. As a global restaurateur, Luke saw an opportunity in the hospitality industry, which had long been held back by fragmented systems and outdated technology.
Luke envisioned a new platform that could help businesses adapt to the industry's ever-changing landscape, and in 2013, launched the Harri platform as a disruptive online marketplace for recruitment in the hospitality sector. In 2017, the platform evolved to the Workforce OS™ which includes features in support of end-to-end human capital management and workforce operations for enterprise hospitality groups.